Flip PDF Plus Pro
For Mac
Flip PDF Plus Pro For Mac is an amazing helpful drag & drop flip book builder for Mac users to convert PDF to page turning publications (brochures, magazines, catalogs). The software provides many powerful tools and abundant pre-designed templates for you to build interactive content for all devices: iPad, iPhone, tablet and desktop. Import a PDF into the page edit interface, add video, links, image gallery, and you can create a vivid animative flipping book and deliver the impressive reading experience to your readers.

$299.00 (Eenmalige betaling)*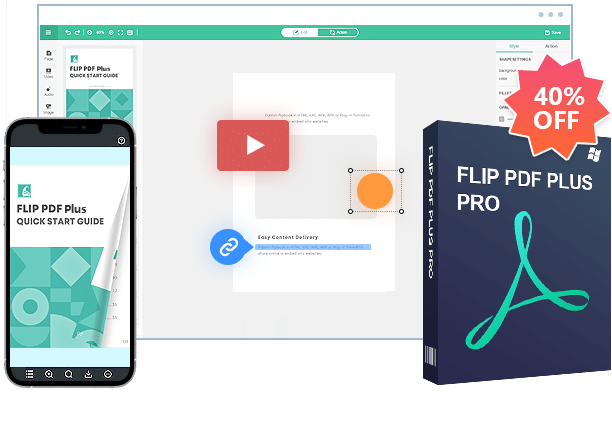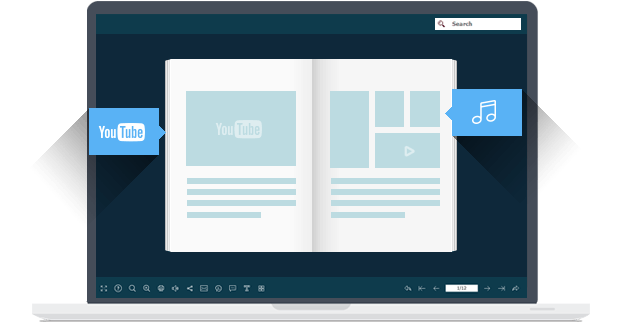 Interactief eBook - YouTube-video, afbeeldingen en links invoegen
Want to give life to your eBook and make your publications outstanding? The Flip PDF Plus Pro For Mac page editor will help you create eye-catching flipbook in an easy way. Drag and drop pre-designed objects ranging from buttons to YouTube video, animative text and image gallery into your page to create interactive effect. You are allowed to embed hot spots to highlight the important content and drive traffic to your website or E-commerce shop! Use Flip PDF Plus Pro For Mac to convert ordinary PDF into addictive flipping book and deliver the impressive reading experience to your readers.
Buitengewone leeservaring op mobiel
Flip PDF Plus Pro For Mac supports HTML5 output which enables your flipbook to present on all platforms. Engage customers who love to carry iPad, iPhone, or Android tablets and who are comfortable with swiping, touching and tapping. You can deliver the best reading experience to your readers on both PC and mobile devices. Readers all over the world can view your digital page-turning magazine, lookbook, catalog and newspaper anywhere, anytime.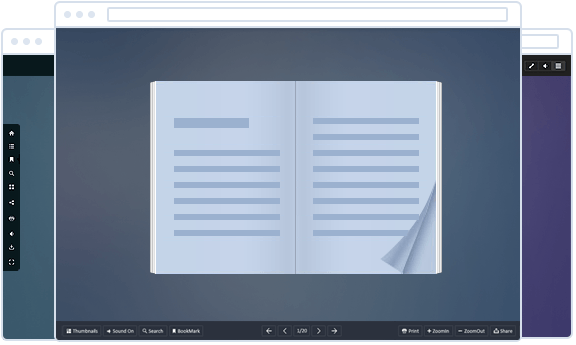 Aanpassen op basis van vooraf ontworpen sjablonen
With the many pre-designed templates in Flip PDF Plus Pro For Mac, you can easily customize a unique style to use for your own page turn eBooks. The settings are various and detailed, and you are enabled to set toolbar icons, your book title and logo, hardcover, image background, etc.
Branding – promoot uw bedrijf
Flip PDF Plus Pro For Mac gives you the flexibility to customize the toolbar of your flipbook with a brand logo or website icon, helping you build brand awareness through your customers. What's more, you are allowed to add company picture gallery, brand button and hot spots integrated with hyperlinks into your brochure page, which makes your content interactive and tells a lively brand story to inspire your readers.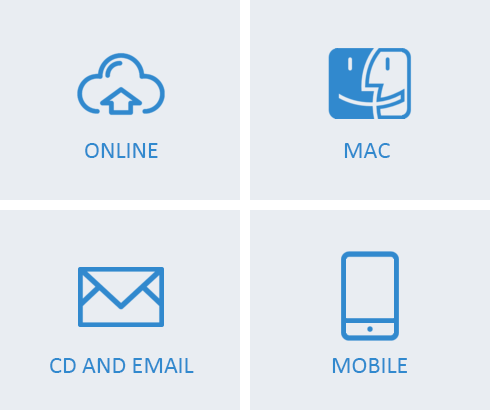 Uitvoerboek voor lokaal, zip, web, Mac, iPhone, iPad, Android
No matter which mode you want to view your created page-flipping eBooks, online or offline, you can use Flip PDF Plus Pro For Mac to output books in below formats: *.html, *.app, *.zip, *.exe, WordPress plugins and Mobile Version. The HTML allows you to upload to a website to be viewed online (including PC, Mac, iPhone, iPad and Android devices if you output mobile version together), and App (Mac Application) is an executable application that can run on Mac computers. WordPress publicatie-plug-in kan worden gebruikt als een prachtige plug-in op uw WordPress-site.
Deel je boek op Facebook & Twitter
The integration with modern social networks of page-flip ebooks created by Flip PDF Plus Pro For Mac can help to make your book spread and known by more and more people who are willing to deel je boek online. Alle lezers kunnen links naar boeken delen met anderen op Facebook en Twitter, of links versturen via e-mail, of zelfs uw flipbook-publicatie insluiten op hun eigen sites.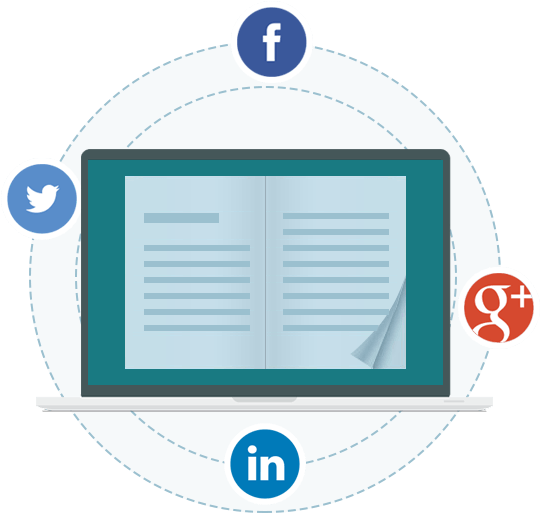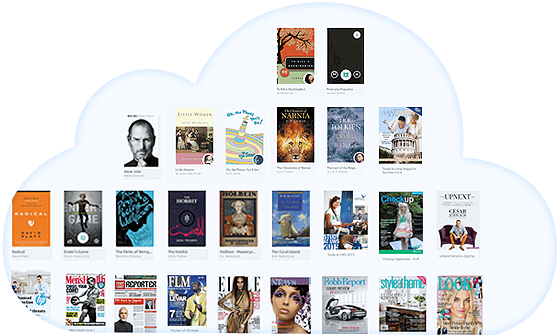 Upload eenvoudig gemaakte flipbooks online zonder FTP
Om u te helpen uw gemaakte flipbooks gemakkelijk te uploaden, beheren en delen, hebben we Upload Online Service ontwikkeld. Deze service kan helpen om uw boek direct na het maken online te uploaden, er is geen FTP of andere uploadtool nodig. Het enige dat u hoeft te doen, is een account aanmaken op het FlipBuilder Servicecentrum. Dan kun je eenvoudig boeken (inclusief mobiele versie) uploaden, beheren en online met meer mensen delen.

Vragen en details over de uploadservice.
Google Analytics-integratie
Flip PDF Plus Pro For Mac enable users gain deep insights on online flipbook performance & reader behavior. The integrated Google Analytics allows you to track your flipbook's traffic levels, visits by device, click-throughs, bounce rates, conversions, and interactive events. All these data will help you optimize your digital publishing strategy and improve the reading experience.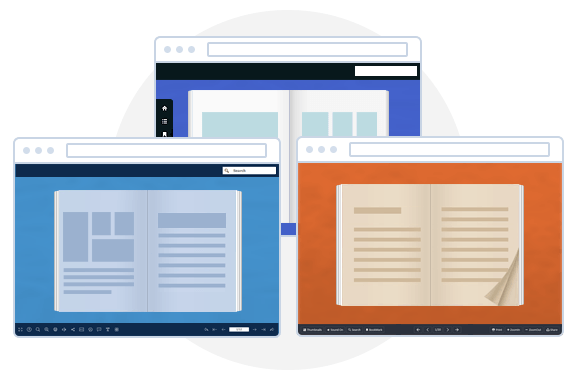 Taal instellen voor delen en andere knoppen
While using Flip PDF Plus Pro For Mac, you can edit language to show your page turn book tips, allow users to download your created flipbook, view your eBook in Full-Screen mode, share the books on Facebook, Twitter, Google+, Yahoo and so on. You can also disable these functionalities on the contrary.
Gemakkelijk te noteren en pagina's te markeren voor lezers
With the Annotation feature of Flip PDF Plus Pro For Mac, all your book readers can easily add notes or highlight content with different page edit tools. For example, they can add text, highlight pages with a brush, draw rectangle or ellipse on book pages. The wonderful feature will help all your readers to easily manage your books and will bring them a more fantastic reading experience.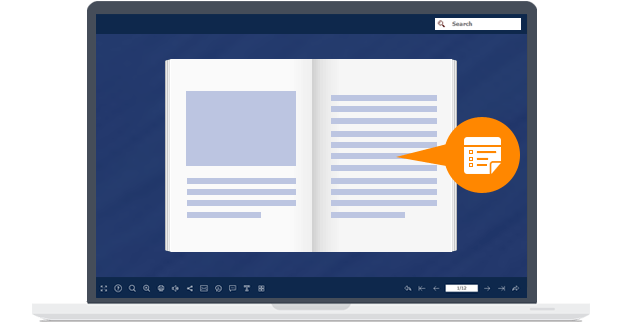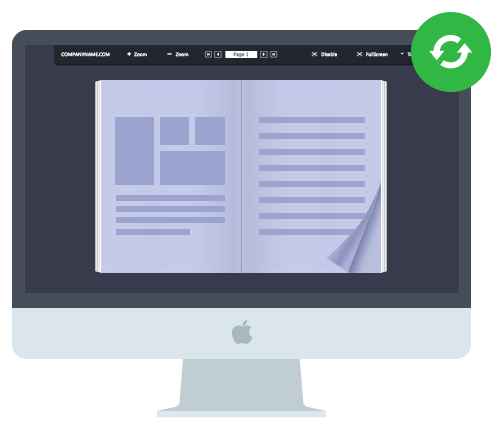 Krachtige Mac-flipbook-converter
Zet originele PDF-tijdschriften, brochures, catalogi en jaarverslagen om in indrukwekkende boeken die pagina's omslaan. Ga aan de slag met honderden vooraf ontworpen sjablonen en thema's, iedereen kan met gemak geweldige digitale publicaties maken.
Verras het publiek op sociale kanalen
Converteer uw gedrukte tijdschriften/brochures gewoon naar elektronische flipbooks, u kunt ze rechtstreeks naar de online cloudhost publiceren, insluiten in de webpagina, delen op Facebook- en Twitter-pagina's. Het is de beste manier om lezers te betrekken op sociale kanalen.